April 17th, 2013
Upcoming Philadelphia Fitness Events: Spring 2013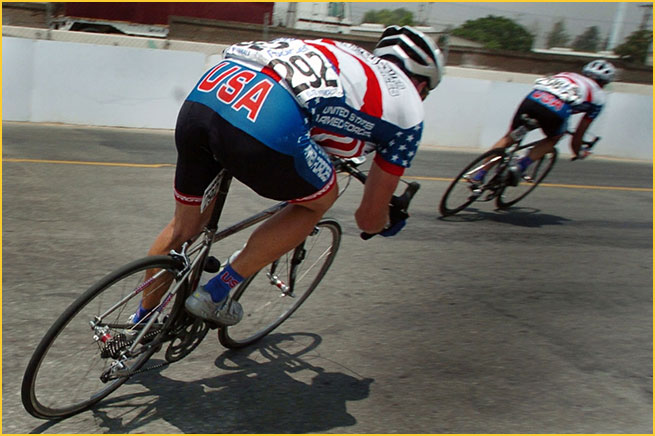 It's Spring in Philadelphia and New Jersey! Not only is Spring a time to get back in shape, it's also a time to start planning for some of the region's great upcoming sporting and fitness events. To help you plan your upcoming fitness activities, we're providing our readers with a hand-picked list of some of the most exciting fitness events in the Philadelphia region for 2013.
Upcoming 2013 Fitness and Sporting Events in the Philadelphia Region.
PA Golden Gloves Boxing Championship — April 20
Okay, so maybe you won't be registering to fight, but this event is still sure to provide fight fans with their monthly dose of local fighting. Held on April 20, 2013, at Derby Ink Gardens in Philadelphia, the event is sure to entertain. To learn more click here.
This 5K charity run takes place on May 4th at 8:00 AM at the Chester Valley Trail and donates all its proceeds to a good cause, the "Justice for PA Kids," a non-profit that provides resources to children who have been victims of abuse. To register for the event click here.
7th Annual Richard's River Run 5K – May 5
This charity 5K run and walk, which takes place on May 5 at Cooper River Park, will allow participants to experience spring along the Cooper River in Pennsauken. Proceeds from the Run will benefit Go4theGoal Foundation, a pediatric cancer foundation based in Merchantville, NJ, and all funds raised will be used to support kids with cancer and their families in the tri-state area. To register for the event click here.
2013 Annual Golf Classic – May 21
Don't miss this opportunity on May 21, 2013 to play a round on one of the region's best golf courses, Rivercrest. Enjoy a fun-filled day on the course starting with lunch, golf and then a fabulous Awards Dinner. To register for the event click here.
The 2013 Tour de Cure – June 1
On June 1, grab your bike and water bottle and head out to the
2013 Greater Philadelphia Tour de Cure.
Set in Bucks and Montgomery counties, the race features three different courses and benefits diabetes research and treatment.
Register here.
ODDyssey Half Marathon – June 9
The ODDysey half marathon is one of the most unique sporting events in the Philadelphia region. Register here. A serious endurance race, this half marathon is coupled with optional twists and turns throughout the course for runners who want extra fun.
Learn more here.
9th Annual TriRock Philadelphia – June 22
This sprint, bike and swim triathalon offers multiple combinations of events to suit the skill levels and tastes of participants. Its taking place on June 22 in Fairmount Park, Philadelphia.
Learn more here.
Comments are closed.