January 8th, 2014
Outdoor Fitness Opportunities in Bucks County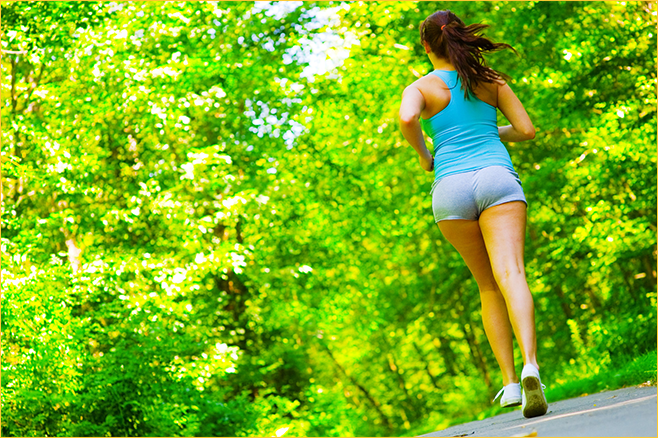 If you want to get fit and you live in or around the Hatboro, PA area the best way to do that is to visit http://vtrainersinc.com/. Sign up and get yourself a personal trainer to motivate, guide, and teach you to a healthier lifestyle. However, your personal trainer won't be with you all the time and ultimately it's up to you to get fit. Not sure where you can go or what you can do on your own to do that?
The answer is Bucks County parks. There are enough parks in Buck County to satisfy your recreation and fitness needs at little to no cost, all while being in the great outdoors. It doesn't matter what outdoor activity you fancy, you'll be able to find it at one of the many parks around the county.
Activities
Do you like tennis? You can play at either Frosty Hollow Tennis Center or Core Creek Tennis Center. If you don't play but want to learn how to then you can take some lessons. They have lighted courts, tennis camps, programs, and leagues for singles and doubles.
Want to stretch your legs and have your dog do the same? Take them over to the off-leash dog area at Core Creek Park. You need to submit an application and pay a small fee to have access to it for the entire year.
Do you play golf? If you do or just want to learn you can play at Oxford Valley Golf Course. A short 9 hole, 2,025 yard par 31 golf course is perfect for an inexperienced player as it is shorter and easier than a standard golf course. A standard 9 holes usually has a yardage of around 3,500 yards with a par of 35.
Love to swim? You can become a member, even if you aren't a resident of Bucks County, to one of the public swimming pools at the Oxford Valley Pool or the Tohickon Valley Pool. Memberships at the Oxford Valley pool start at $40 for residents and $80 for non-residents. Memberships at the Tohickon Valley Pool start at $40 for residents and $65 for non-residents.
Not interested in any of the activities above? You can rent a boat and go out on the lake at Peace Valley Boat Rental or Core Creek Boat Rental. If that still doesn't do it for you you can take the kids to the playground, go hiking, play sports on one of the ball fields or courts, go fishing, ride your bike, or just walk around at one of the eight parks Bucks County has to offer. To view all the parks, nature centers, and programs and events that the county offers click on the link to head on over to the parks and recreation section of BucksCounty.org.
Being outside doing something is the best way to get fit without actually "exercising." So get out there and do something.
Comments are closed.