December 17th, 2012
A list of the best kettlebell workouts from around the web…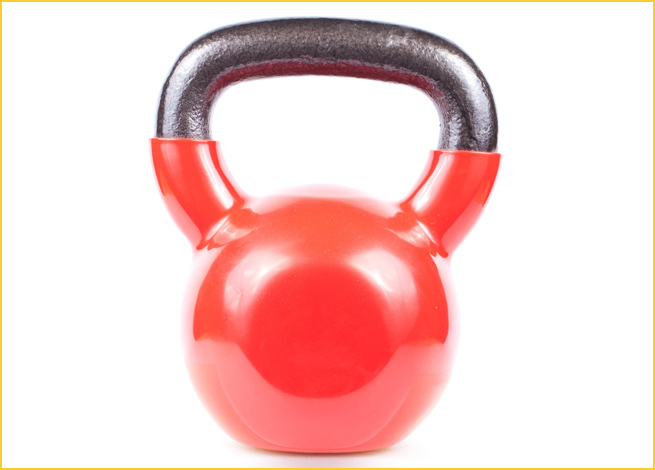 Finding decent kettlebell workouts to keep interest and variety in your routine is an ongoing challenge. When I sat down to write this post, I was intending to pass along one of our own routines we use in one of our Philadelphia studios at vTrainers. As I began writing, though, I realized two things:
1. In order to really understand how to correctly use kettlebells, illustration or video is necessary…
2.There are already LOTS of decent workouts, in either written or video form out there.
So then, to save time and provide the most diversity and explanation of routines, I thought it might make sense to just post a roundup of good routines I've found online.
Videos of  Routines
There are a number of good workout videos online I found that feature strictly-kettlebell workouts.
24 Kettlebell Workouts This video was one of the best I found. It's short, there's not a lot of dialogue, but the video clearly demonstrates technique for 24 different exercises, exercising all parts of the body. Shout out to ericjmoss.com.
Killer Weight Loss Kettlebell Home Workout This is also a straightforward routine which claims to have help bring about a 100 lb weight loss in its developer. It features eight exercises, which are to be performed for 40 seconds, with 20 second resting intervals. Rinse wash and repeat until fatigue.
Kettlebell Circuit – 7 Minutes of Hell Who says Rap, Kettlebells and Rose bushes don't mix? In this kinda funny routine, a buff kettlebell fan demonstrates a stamina routine for kettlebells involving 7 minutes of continuous, sustained routine, followed by a 3 minute rest. Repeat 3 times. This approach differs from most, as only 1 kettlebell is used throughout. Sounds exhausting but effective…
Articles with Illustrated Kettlebell  Routines
The disadvantage of articles illustrating kettlebell workouts is that you don't necessarily see full range of motion. The good thing about them, though, is that they tend to list what muscle groups are being used and give more information about number of reps, etc.
22 Kick-Ass Kettlebell Exercises This article is noteworthy because of the large number of exercises it covers. Illustrations accompany many of the exercises, along with descriptions of muscle groups used and level of difficulty.
 The Kettlebell Workout From Men's Fitness, this article is well-illustrated and comes with information about targeted muscle groups, frequency and level-of-difficulty. Each exercise detailed features starting and finish pictures.
Become Strong Like a Bull: The Kettlebell Workout This blog post may not be quite as polished as the first two, but it does include a routine of basic kettlebell exercises for all major muscle groups, along with decent photography. Plus, it gives a short history on the history of the kettlebell which, it turns out, is over a century old.
After You've Read or Watched these Posts Come Visit Us.
Once you've familiarized yourself with how to use kettlebells, why not set up an appointment with vTrainers, at one of our three locations in the Philadelphia area or our South Jersey location? We'll help take you from the theoretical to the practical and have you up and running with kettlebells or one of our many personally tailored workouts designed to get you looking your best.
Comments are closed.